7463 – 19.04.2021 – Alken
Sterilization Process Manager
Opdrachtgever:
Datwyler Sealing Solutions division is a leading supplier of custom sealing solutions to global industry segments, such as the health care, automotive, consumer goods, oil and gas, general industries, as well as civil engineering. We are always looking for talented, highly qualified employees at all levels of our organization. Datwyler offers the opportunity to join exciting industries and to be part of a highly esteemed brand. From production staff to client advisors, from technology experts to design engineers, from China to Mexico: at Datwyler, our employees will experience diversity in a way that only an international company can provide. We focus on helping talents reach their full potential – professionally and personally. Our working environment is shaped by our values and beliefs: we are entrepreneurs, we bring value to our customers, we excel in what we do and we have respect for others. With more than 20 global operating sites and more than 7,000 employees, Datwyler Sealing Solutions generates an annual revenue of approximately CHF 900 million.
Functie-informatie:
The purpose of this position is to implement, lead and manage industrial sterilization processes in all Datwyler Pharma Packaging Health Care sites.

In this position:

You will manage all resources for introducing and implementing sterilization processes on a global scale by either:
• Installing new/existing processes (steam/radiation)
• Implementing product range extensions for existing processes
• Standardizing the processes across all manufacturing sites

You will lead and implement projects for the current sterilization cycles

You will act as a Subject Matter Expert in the field of sterilization by:
• Advising colleagues regarding new customer projects
• Advising validation and quality engineers in validation issues and customer enquiries
• Applying best practises across all sites concerning your expertise
• Reaching consensus about the sterilization approach across all sites
• Leading the 'Secure, Share and Improve Knowledge' Community for sterilization

You will report to the Head of Process Engineering

Functie-eisen:
For this position the ideal candidate has a minimum of 3 years' experience in the field of sterilization by steam, radiation or both. You will have a Master degree in Engineering or Pharmaceutical Technology and have exceptional communication skills in English, both written and verbal. You are apt in building and maintaining relationships across departments, motivating your stakeholders and have excellent analytical and creative problem solving skills.

In this position you will be travelling up to 25% of your time (in normal circumstances). You will be based from our Alken office.

Aanbod:
As a globally operating company, Datwyler offers a broad spectrum of job profiles and career oppor­tunities. We offer ambitious individuals who approach their task with dedication and enthusiasm the right environment to excel and grow. This gives every employee the opportunity to influence the way we work. At Datwyler, we enable our employees to bring their talent to a global context and grow it steadily over time. Our employees are therefore at the very heart of Datwyler – we interact with respect, trust and loyalty. Mutual consideration and appreciation are key.
www.datwyler.com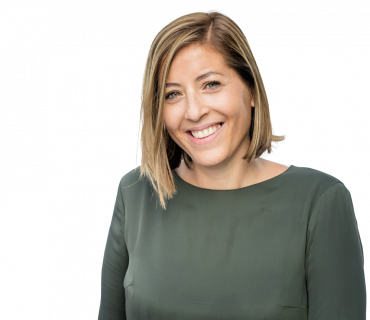 Contactpersoon voor deze vacature
Céline Debats