15987 – 29.06.2020 – Oostrum
Global Demand Planner / S&OP Lead at Cordstrap
Opdrachtgever:
Cordstrap have over 50 years experience in protecting the world's cargo. Our global network of specialists bring their expertise in application development into partnership with our customers, providing advice and training to ensure that their cargo reaches its destination free of damage.

Our mission remains the provision of the most effective, innovative solutions possible, to ensure that our customers can rely on the safe transportation of their products. At any time, anywhere in the world.

Quality and safety are of central importance to our business. Which explains why Cordstrap lead the industry in terms of customer satisfaction.
Functie-informatie:
As a Global Demand Planner you create the Global Demand Plan for finished goods and facilitate the various steps in our S&OP process with the aim to optimize inventory, product availability and cost. You analyze data, and cooperate effectively with Sales, Marketing and Product Development at all levels. Together with the Global Supply Planner you create and adjust the final constrained Global Demand Plan and make sure that it is properly implemented, and all relevant departments are timely and properly informed. You continuously follow up and improve forecast accuracy, product availability, inventory health and data quality. You consolidate the S&OP cycle on a monthly basis and summarize status, actions and interventions to the global leadership team.

Responsibilities of the job
• Create an unconstrained Global Demand Plan through facilitating local market demand review meetings
and regional / global consensus meetings. You do this based on providing a statistical base forecast and
formats / processes for the various regional supply chain / sales teams to use.
• Ensure that the volume in the forecast reflects current business strategy plans so that product is available
to meet sales requirements and the business can grow; provide a monthly update on total company
S&OP sales volume versus targets.
• Measure forecasting/demand planning KPI´s (accuracy, consumption etc.) and frequently report on
forecast/demand data, with the aim of continuously improving S&OP results like product availability and
inventory.
• Set priorities and make decisions in case of shortages in seeds (within agreed boundaries).
• Continuously strive to improve forecasting techniques, method and approach.
• Facilitate a constructive supply review process whereby the monthly generated demand plan is
evaluated for optimized sourcing and consolidated in the global consensus plan.
• Propose and execute plans to improve efficiency and quality of planning processes across Cordstrap,
including IT upgrades, new tools and ways of working.

Position
You are part of the planning team, and report to the supply chain planning director. You work autonomously
with sales, supply chain, and financial colleagues around the world, at all levels of our organization. Expected to interact with VP Supply Chain Operations/CFO/CEO.
Functie-eisen:
Bachelor's degree in Supply Chain, Business engineering/economics or related field, with at least 3 years
successful experience in Logistics/Supply Chain/Sales planning
• Analytical skills including data evaluation, identification, solution development and implementation;
precise in data analysis and presentation
• Excellent communication, consulting, and challenging skills
• Understanding of forecasting techniques
• Strong personality with natural authority and able to connect with people (culture / style) and business
• Self-motivated and goal oriented, with a positive proactive attitude and a high degree of initiative
• Independent and pro-active in solving problems
• Team player across functions and divisions
• Fluent English is a must, other languages are a plus
• Advanced user of Excel, Powerpoint and Access
• Knowledge and insights of financial (inventory related) aspects (e.g. write-offs, provisions);
Aanbod:
At Avance we are always looking for good people. That also reflects in our pay-off: Good people, they really exist! We believe that you are the suitable candidate for our client and we ensure that you are central. If you choose Avance, you choose growth. By means of good guidance we ensure that you can take the necessary steps to reach your goal. Are you interested? Or just curious what we can do for you? Then contact us soon!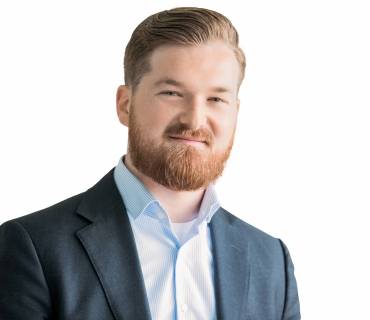 Contactpersoon voor deze vacature
Tim Cardinaals