16606 – 23.03.2020 – Zuid Limburg
Technical Support Engineer (French / English)
Opdrachtgever:
Our client is a leading manufacturer of solutions for protecting products during storage and shipping. With employees worldwide and an extensive distribution network, our client is one of the world's fastest growing manufacturers in the packaging industry.
Functie-informatie:
Deal with all technical customer calls promptly and efficiently in order to ensure maximum customer satisfaction while minimizing field support costs.
Act as an interface between Engineering, Service and Sales with a strong focus on successful launch of new product solutions and a strong coordinating role during beta-testing as well as providing engineering with structured market feedback on PMOS equipment performance to improve existing PMOS equipment.
Keep technical documentation on portfolio complete and up to date. Act as technical knowledge centre by setting up a training structure in order to keep technical knowledge of the organization up to date.

Responsibilities
• Resolve customer calls and requests in an effective and efficient way maintaining a high level of customer focus
• Keep the company's CRM tool and databases up-to-date at all times
• Plan & coordinate the day-to-day activities of the Field Service Technicians with the local Sr. Field Service Technician
• Work with Integrated Systems project engineers to efficiently plan upcoming installations.
• Coordinate and monitor the Preventive Maintenance Program with the local Sr. Field Service Technician
• Schedule external service providers
• Keep customers and sales informed about service activities
• Keep the local Sr. field service technician and field service manager informed on any relevant Field Service related issues/areas for improvement
• Provide input for new product development with strong focus on serviceability and reliability of equipment
• Coordinate β-tests for new PMOS equipment, gather results and feeds these back to the project manager
• Provide PMOS engineering with structured feedback on general PMOS performance and in cooperation with engineering and quality performs RCA.
• Works with engineering to understand the specifications and requirements of upgrades or changes to PMOS equipment and supports implementation of these upgrades/changes in the field
• Actively gather, develop and maintain service documentation (troubleshooting guides, work instructions) for existing and new PMOS products
• Timely execution technical training program to Service Technicians, Sales Reps, distributors and end users
• Act as internal consultant for European Service Technicians for complex PMOS related questions.
• Act as Crisis Manager in complex customer crisis situations. Lead RCA for specific, complex customer problems and coordinate activities internally with all departments in order to solve customer issues promptly. Proactively communicate nature of issues and chosen solutions with customers
Functie-eisen:
Key Performance Indicators
• Efficient management and coordination PMOS related projects
• Effectiveness of time management, including the ability to prioritize work and achieve stated goals
• Timely production of all reports in a comprehensive and accurate manner
• Demonstrate an active and willing involvement in the continuous improvement of company activities
• Ability to use own initiative to carry out additional related tasks, other than those formally assigned
• Effectiveness of communication to other company personnel
• Resolution time of customer calls, Phone resolution rate
• Quality of phone support (CCR's, customer satisfaction surveys)

Required Education, Skills and Experience:
• Education at intermediate level (MBO) in electronics and/or mechanics
• At least 3 years of experience in technical phone support/helpdesk
• Fluent in English, French and preferably Dutch
• Strong customer focus
• Strong communication skills
• Flexible, assertive, action oriented
• Able to find creative and flexible solutions for technical customer issues
• Accurate, able to work in a pressured environment
• Able to use standard PC applications like Microsoft Office and Windows
• Ability to work independently
• Willing to travel (a couple of times a year)
Aanbod:
This is what we offer:
We offer you a challenging role within an international environment in a professional and ambitious company. You are going to be the specialist on your department for the whole organization, a very responsible role. The culture of the organization is informal, ambitious, dynamic and with a strong focus on customer service. Besides that, they offer great working conditions and employee benefits.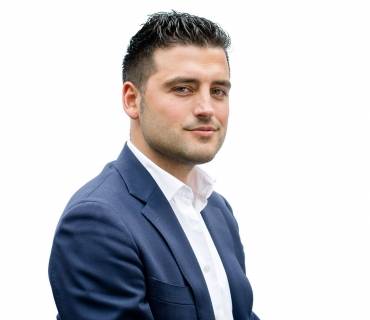 Contactpersoon voor deze vacature
Ruben van der Woeij