17874 – 08.01.2021 – Boxmeer
Business Transformation Manager
Opdrachtgever:
Contiweb (www.contiweb.com) is a global leader in the development, production, sales and support of printing equipment and auxiliaries. The company manufactures, sells and services machines for multiple applications in production lines for Heat Set Web Offset (HSWO) printing, Digital printing and Paper converting.

Within HSWO Contiweb is the undisputed number one in its relevant markets. Digital printing and Paper converting are rapidly developing additional growth platforms. The company has €40m revenue and 200 employees.

In December 2019, Contiweb was acquired by H2 Equity Partners (www.h2ep.nl). H2, founded in 1991, is one of Western Europe's leading and most entrepreneurial 'value-add' investment firms, with offices in the Benelux and theUnited Kingdom. H2 focuses on mid-sized companies with an attractive long-term outlook and significant transformation potential through accelerated growth and/or operational improvements.

Contiweb and H2 have initiated a major transformation of the company. As part of this, a Chief
Transformation Officer has been hired to join the Leadership team in July 2020. In order to direct and drive Contiweb's transformation and value-creation, the company is looking for a Business Transformation Manager.

Functie-informatie:
The Business Transformation Manager (BTM) will report to the Chief Transformation Officer (CTO) and will leverage his experience in value-creation in PE-portfolio companies. The BTM will have significant exposure to the company's senior management and to H2.

The Business Transformation Team is responsible for continually developing, initiating and driving value creation initiatives within the portfolio company. These initiatives consist of top-line, cost-related, organizational and strategic initiatives, and thus is a key driver of the company's transformation. Also, Contiweb will pursue a buy-and-build strategy (add-on acquisitions), which too will require support from the CTO and BTM.

The Business Transformation Manager will help develop transformative value creation initiatives and will work closely with key executives (including the CEO and CFO) within the company to execute these initiatives.

The position will provide a tremendous opportunity to enter the highly competitive private equity environment where successful candidates can build on their previous project management experience, while developing an operational and private equity value-creation track record, providing an excellent platform for a subsequent step into Line Management Leadership within Contiweb, into another PE-owned company or into (the portfolio
team of) a PE fund.

Key activities include
- Setting direction of Contiweb's strategic value-creation agenda
- Developing, initiating and driving the execution of specific initiatives in cooperation with key executives from within the company
- Creating transparency and visibility by initiative progress tracking in order to allow for better and faster decision making and results predictability
- Acting as a sparring partner to (senior) management on various business issues they encounter – advising them on how to best handle these issues in a structured, effective way
- Providing consistency and guidance to internal discussions and updates to the PE-owner
- Steering outside advisors that support these development of these strategies and implementation of these initiatives
- Supporting M&A and Post Merger Integration efforts

Functie-eisen:
You have successfully finished a management traineeship at a multinational or similar environment and are now looking for the next step in your career.
Relevant hands-on operational experience or similar successful Transformation experience is a plus as well as relevant experience within Manufacturing sector in order to ensure a quicker on-boarding and familiarity with value-creation levers. Past exposure to a private equity setting would be favorable as well.
Fluency in English is mandatory, Fluency in Dutch or Germany is a significant benefit.

Given the nature of the role, strong interpersonal skills are mandatory. In addition:
approximately 3 years of general business experience and knowledge across many disciplines for example Management traineeship, Program management, Business Process Improvement, Business Transformation.
• Strong analytical skills and business sense
• Independent, hands-on attitude – drive and tenacity
• Experience in leading cost reduction and growth initiatives
• Affinity with technical and manufacturing environments

• Demonstrated experience in collaborating and communicating with a diverse set of people, across groups and organizational levels
• Broad set of influencing skills (ability to influence people and strategic direction without direct control and/or authority)
• Ability to switch between strategic operational thinking and communication
• Capability to quickly develop a strong "standing" within the organization

• Understanding of key business processes of an organization
• Ability to challenge initiative owners in a constructive way with respect to overall feasibility and impact of initiatives
• Willingness to work in a fast-paced private equity related environment

Aanbod:
Contiweb offers a competitive compensation and benefits package.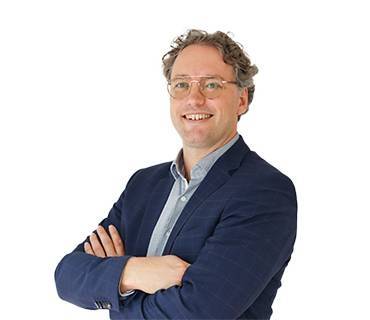 Contactpersoon voor deze vacature
Lanny Roest