18387 – 07.04.2021 – Roermond
Assistent Controller / Property Management Accountant
Opdrachtgever:
Our client McArthurGlen is Europe's leading owner, developer and manager of designer outlets.
The Group has 24 McArthurGlen Designer Outlets across Europe and one in Vancouver, Canada, which opened in July 2015. The centres offer shoppers the most sought-after luxury, premium and lifestyle brands with year-round savings of 30-70 per cent - all in a compelling and exciting shopping environment. Their most recent opening was Malaga in 2019.

McArthurGlen is currently under way or in advanced planning with several new designer outlets: Remscheid (near the German cities of Cologne and Düsseldorf), West Midlands (north of Birmingham) and McArthurGlen Normandie, west of Paris. Not only are McArthurGlen's centres popular with shoppers living in the region where they are located, but also with the global shopping traveller from markets such as China, Korea, Southeast Asia, Russia, Brazil and the Middle East.

To expand the finance department we are currently hiring an enthusiastic medior:

Assistant Controller / Property Management Accountant

It's a long-term fulltime position. The work location is Roermond.
Functie-informatie:
• In this position you maintain the financial records of the relevant companies in a timely and accurate manner ensuring integrity and compliance with statutory, regulatory, and corporate accounting policies and contribute to their interpretation to ensure quality of reporting and decision making. This will include performing account reconciliations and open item maintenance for balance sheet accounts as well as the fixed asset sub-ledger and petty cash.
• Assisting in monthly closing.
• Assisting in regular reporting to management team and investors.
• Assisting in the annual budgeting process.
• Capital Expenditure reporting.
• Preparation of statutory financial statements.
• Preparation of VAT returns.
• Provide regular reconciliations and break downs of balance sheet positions including the SOX documentation.
• Support AP team regarding workflow issues/PO issues.
• Support the Sales Ledger Assistant when required related to billing/reporting/credit control.
Functie-eisen:
• At least a Bachelor's degree and 5 to 15 years proven experience in accounting / controlling or auditing.
• IT Skills: Intermediate Word, PowerPoint and Outlook; Advanced Excel.
• Good knowledge of accounting systems.
• Good knowledge of the Dutch and English language.
• Experience in working in a commercial environment.
• Ability to work under pressure and to deadlines.
Aanbod:
Our client offers successful candidates a highly dynamic and challenging fulltime job with many excellent opportunities for personal and career development in a fast-moving and stimulating international environment.

The working atmosphere is informal, collegial, decisive and dynamic. Independency and own initiative are highly valued. The company offers excellent salary and benefits depending on age and experience.

Please note: McArthurGlen has chosen to only include candidates who respond via Avance in the selection procedure. We would therefore expressly ask you to send your application directly to Avance.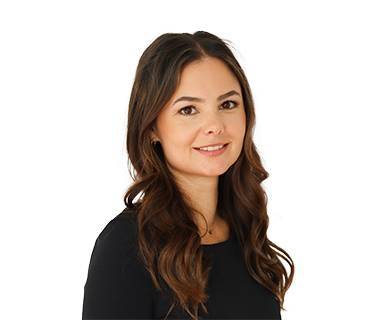 Contactpersoon voor deze vacature
Maud Lucassen